WHO AM I AM
I am a desktop publisher by trade. My basic education
And training is in child development and human services. I am a publisher of children's books with a background in marketing.
WHY I'M IN BUSINESS
As Bob Moses, founder of the Algebra Project, sees algebra as a leading cause of high school drop out the pressure of trying to pass Algebra. I see it as a civil rights issue. I have the training in special education and other areas to make a difference.
Ace & prison - data
(2009 - incarceration rates for people of color) "Mass arrests and
Incarceration of people of color – largely due to drug law violations –
Have hobbled families and communities by stigmatizing and removing
Substantial numbers of men and women. In the late 1990's,
Nearly one in three African-American men (Moors in America) aged 20-29 were under criminal justice supervision, while more than Two out of five had been incarcerated- substantially more than had been incarcerated a decade earlier and orders of Magnitudes higher than that for the general population.
Today,
1 in 15 African-American (Moor) children and
1 in 42 Latino children have a parent in prison, compared to
1 in 111 white children. (German Irish Italian American)
49 percent in some areas, a large majority of African-American (Moor) men –
55 percent in Chicago, – labeled felons for life, and, as a result, may be prevented from voting and accessing public housing, student loans and other American entitlements."
WHAT I DO, HOW I DO IT
I Am A Math Teacher.
Goal:
Students Pass Test, Which I Call, The Stepping Stones Of Life. I Utilize The Internet and Personal Experience to research Math in art History. History And Algebra Marry, Become One.
1. Math to Art Visual Representations;
2. Key Words Expose Babies To Algebra Concepts;
3. Use A Blogger And Website to Create A Link For Target Market To Follow To:
My Baby Algebra Books Series.
4. In Addition, I Diversify By Selling Products Distributed By And Through Amazon.Com. At my .com and blog. A work from home model
WHERE DO YOU DO I OPERATE
The African diaspora BY WAY OF THE INTERNET
HOW I WILL Generate PROFITS
I compete with my baby can read. My baby can think logically. My baby can do anything. Do what is profitable.
Jan 21
Cost per student compared to prison inmate
Via http://www.edequality.com/fast_facts/entry/cost_per_student_compared_to_inmates/
Each year, the U.S. spends $9,644 per PK-12 student compared to $22,600 per prison inmate.
WHO MY CUSTOMERS ARE
The African diaspora (the movement of Africans and their descendants to places throughout the world)12,382,681 self-identifying as "English" on the 1980 census, followed by 10,930,279 identifying as "
Afro-American
" and 3,679,277 as
German
.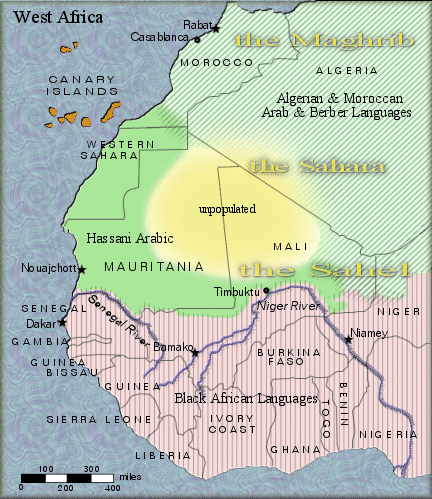 WHY BUSINESS IS IMP0RTANT
Increased student performance in mathematics, as well as greater numbers of students enrolling in college preparatory mathematics classes, is a well-documented outcome of the project's work.
Atlanta (CNN) -- Dozens of Atlanta public school educators falsified standardized tests or failed to address such misconduct in their schools, Gov. Nathan Deal said Tuesday in unveiling the results of a state investigation that confirmed widespread cheating in the city schools dating as far back as 2001.
Some of the cheating could result in criminal charges, Deal said.
"I think the overall conclusion was that testing and results and targets being reached became more important than actual learning for children," Deal said. "And when reaching targets became the goal, it was a goal that was pursued with no excuses."
Falsifying test results made the schools appear to be performing better than they really were. But in the process, students were deprived of critical remedial education and taxpayers were cheated, as well, Deal said.
By Introducing baby to algebra as early as the baby shower via algebra themed baby beginnings, such as: mobiles, room plaques, pacifiers and other baby algebra paraphernalia, we inundate baby with the message that algebra is important to baby and family tradition.
Baby algebra uses pictures and key words to help Baby to generalize and grasp algebra concepts. Therefore, we can think our way through the stepping-stones called tests.
While Colors and images react. Colors with one side of the brain, images with the other side of the brain, together, create and complete the learning process inherent at birth. WALLA! Baby does algebra. Algebra is Art
WHAT IS MY MARKETING STRATEGY
Black History Facts Are Relevant to algebra comprehension, overall learning and To Survival Of Black Children In The Classroom. Selling History To The African Diaspora guarantees success in the classroom and in life.
How? Friends Selling To Friends, Friends Of Friends Selling To a Friend Of a Friend. This strategy creates jobs globally and builds communities by strengthening the structures that bind them
Mission Statement Algebra
Organize Algebra Art In A Way That Is Accessible And Useful For All Interested In acquisitioning and mastering necessary and SUCESSFUL TEST TAKING SKILLS and abilities.
Goal:
PUT A COMPUTER IN THE HAND OF each and EVERY CHILD as and appropriate education' Addendum.
Mission Statement Algebra:
Organize Algebra Art In A Way That Is Accessible And Useful For All Interested In acquisitioning and mastering necessary and SUCESSFUL TEST TAKING SKILLS and abilities.
VISION:
Each and every person has a right to be educated from home and to work from home.
Objectives:
1) End the war on drugs, as a violation of the 21st Amendment to the US Constitution. In the words of Winston Churchill 'An affront to Humanity'.
END THE WAR ON DRUGS: NO LONGER an EDUCATED response TOWARD A HEALTH-CENTERED APPROACH TO DRUG USE" DRUG POLICY ALLIANCE (NEW YORK, NY: MARCH 2011), P. 9. HTTP://WWW.DRUGPOLICY.ORG/DOCUPLOADS/DRUGCOURTSARENOTTHEANSWER.PDF
2) DECREASE THE gang related PRISON POULATION 50 percent 2014
3) INCREASE THE ENROLLED IN College PREP OR COLLEGE category 50 percent 2014